Building Blocks Math, Weeks 5 & 7: Exploring Shapes and the Number 3
Young children's understanding of triangles can sometimes be rigid and fixed. They are accustomed to seeing equilateral triangles in a point-up orientation.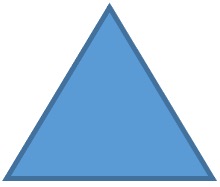 If the shape is inverted or is no longer equilateral children may think that it is not a triangle.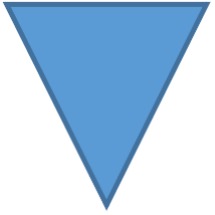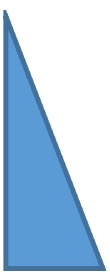 Our role is to teach the children the essential features of a triangle, expose them to diverse images of triangles, and provide opportunities for them to build and create a variety of triangles.
Triangles are closed 2-dimensional shapes with 3 sides and 3 angles.
Here is one possible activity. Use straws, coffee stirrers, pencils, and more. Any straight materials in varying lengths will do!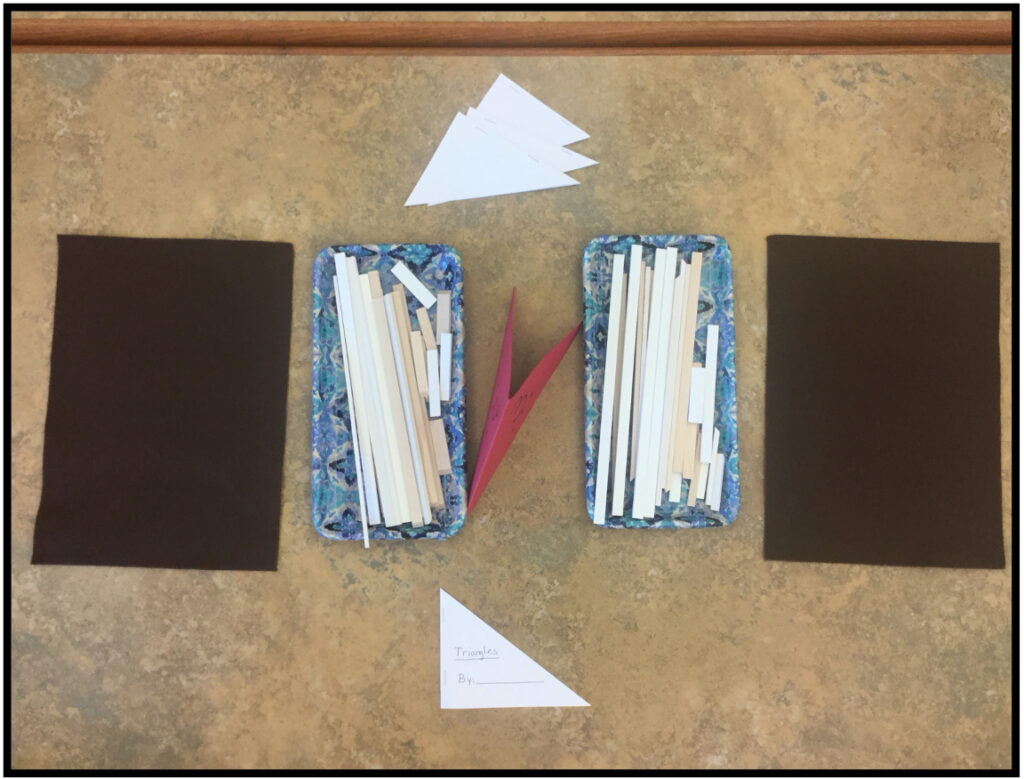 Provide a defined workspace with:
A numeral "3" (with dot set) card
A variety of lengths of sticks
A books to draw and record their triangles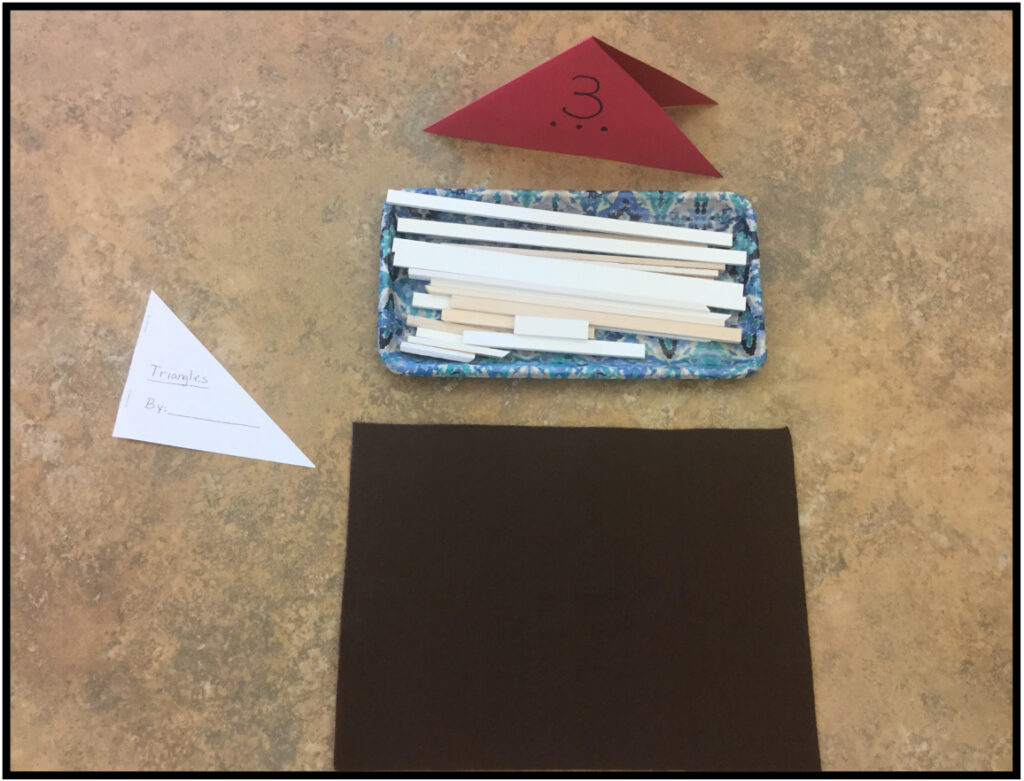 Designing prompts in the shape of differing triangles serves to reinforce the lesson. As children create and explore, use "math talk" to introduce and reinforce key vocabulary and concepts: sides, angle, point, and closed shape. There may also be some problem-solving to discuss, as two very short sides with one very long side may not make a closed shape.
If you have plenty of materials or use paper strip sticks, children can glue down their triangles and make a triangle collage!