Building Blocks Math, Weeks 11- 13: Counting to 10; Connecting numeral to quantity; Comparing quantities; Ordering numbers and lengths; Understanding the plus 1 pattern
Children love collections of objects – found or recycled. Collections of 55 make it easy for children to associate quantities with symbols from 1-10 with the exact amount needed, building in a control of error for the activity. At this time of year many children have developed the patience, counting skills, and focus to explore collections of 55 in ways that reinforce a range of current math goals:
Counting to 10
Creating sets to 10
Connecting numeral to quantity
Comparing quantities
Ordering numbers and lengths
Understanding the plus 1 pattern
Different structures and scaffolds support the explorations of various learners. Here are a few examples: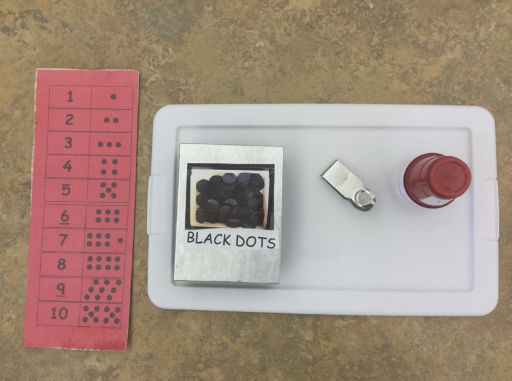 Use a cue card to help children remember/rediscover the quantity that each numeral represents.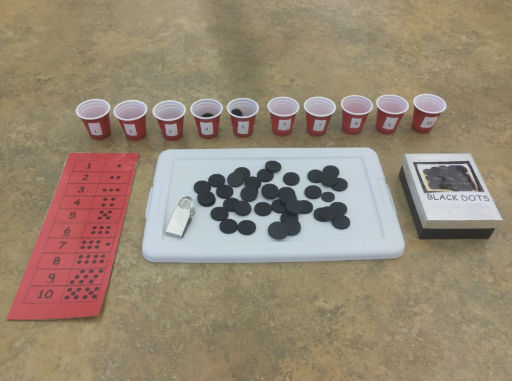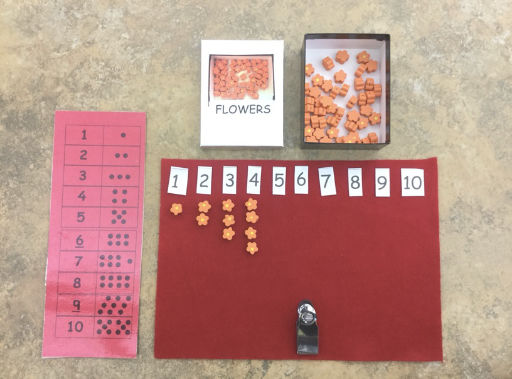 Different structures (# cards, unifx cube frames) provide open challenge or guiding constraints to reinforce concepts.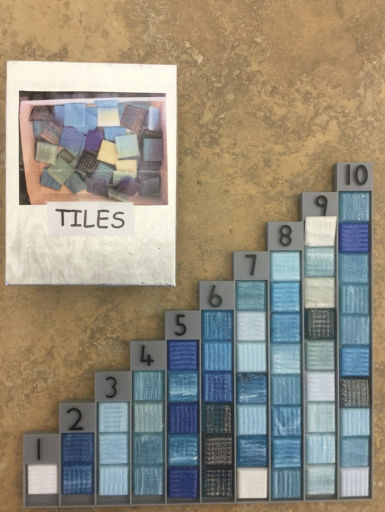 Extensions
Building Blocks asks teachers to read number set books, such as Ten Black Dots and Makayla's Magnificent Machine. Both of these books creatively use number sets to represent images and ideas of what can be created with a collection of items. Teachers can use collection boxes to have children create images and tell stories that mimic the stories of these two books. Collection boxes can also be used for "Placed Scened" work. Be creative! And share your ideas back with us!