This vitamin comes from a math workshop, From Tub to Tray, offered to preschool teachers. The focus was on providing children activities that support repetition and internalization of math concepts. Having well-designed materials at the ready is crucial to children's opportunities to choose and repeat activities. Use your math tubs as inspiration for sets of materials you can set out on trays on a well-designed and inviting math shelf.
Using a tub of manipulatives, ask yourself, "What do I want the children to learn"? Collect the "just right" amount of manipulatives to meet this objective (control of error) and set it out on a tray. Then, add tools and scaffolds to support learning.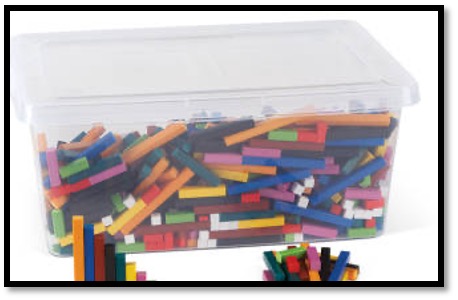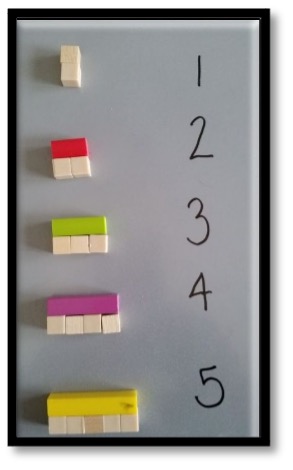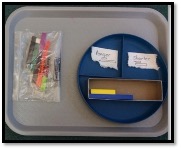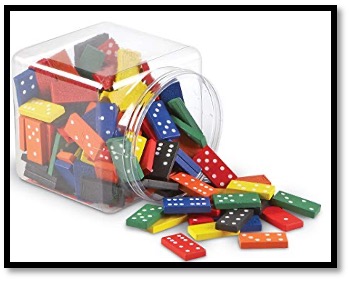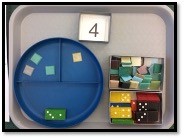 A tub of dominoes and some tiles (beautiful Stuff Project) along with a divided tray (Target) is set up as a self-directed addition learning experience. The numeral cards reinforce the dots and build the connection between symbol and quantity.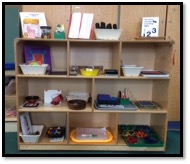 At a Shelf: Building a Repertoire of Activities
What shall I do today? What does the set up of these materials invite me, "tell me" to do?
Control of error can be built in.
Children can use a checklist/rotation system to take ownership of their learning.
Additions: spinners, dice, variations among sets (differentiation) dry erase boards.
Check out the Erikson Institute Early Math Collaborative website out of Chicago. Full of great resources, videos, and a section on Big Idea concepts.