These resources provide opportunities to expand your own learning and growth as an anti-bias/anti-racist educator. There are tools to assess, reflect upon, and enhance your practice, your classroom environment, and your understanding of the children and families you serve.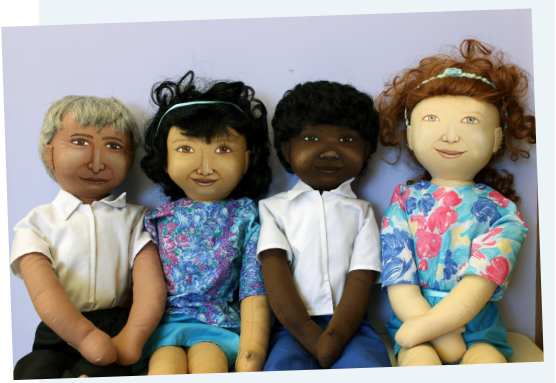 Educator/Adult Development Reflection Tool
This self-study guide, developed by D. W. Chen, J. Nimmo, & H. Fraser, is a powerful tool to assess and reflect on our own self-awareness, the physical environment, the pedagogical environment, and our relationships with families and the community.
Reflecting on Anti-Bias Education in Action: The Early Years, film
This film, Reflecting on Anti-bias Education in Action: The Early Years (48 minutes), produced by Debbie LeeKeenan and John Nimmo, features vignettes of anti-bias strategies in early childhood classrooms interspersed with teachers reflecting on their practice.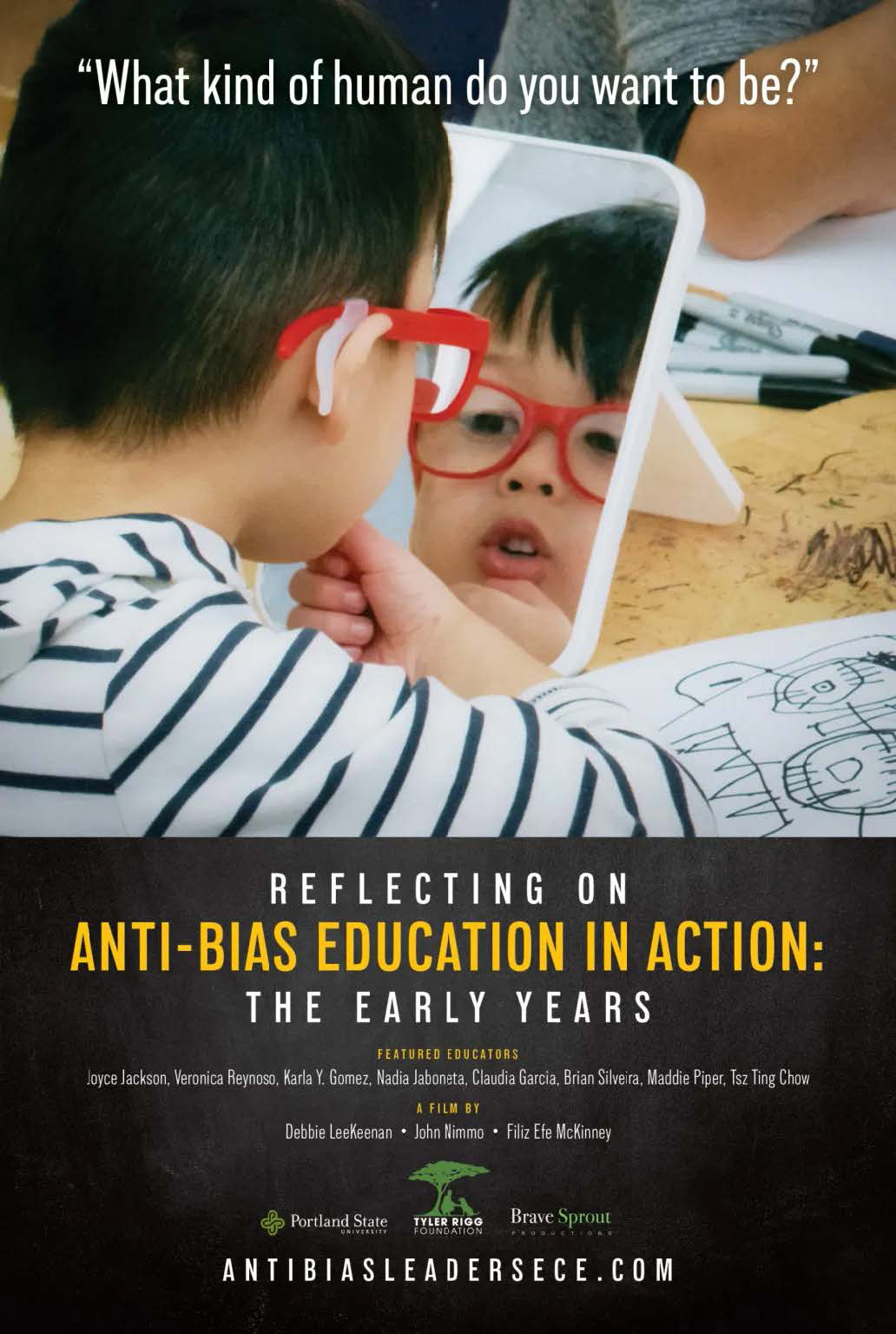 Tools for Evaluating Classroom Materials and Books
The following tools can be used to reflect on and evaluate your classroom environment and books through an anti-bias lens.
Student and Family Interview/Questionnaire Prompts
This questionnaire is one tool to help us learn more about, better understand, and celebrate your child's unique and family-rooted ways of being.
Early Childhood Anti-bias/Anti-racist Books
Anti-Bias Education for Young Children and Ourselves – Louise Derman-Sparks, Julie Olsen Edwards, Catherine M. Goins (2020)
Spotlight on Young Children: Equity & Diversity – NAEYC (2020)
Each and Every Child: Teaching Preschool with an Equity Lens – NAEYC, S. Friedman & A. Mwenelupembe (2020)
Don't Look Away: Embracing Anti-Bias Classrooms – Iruka, Curenton, Durden, & Escayg (2020)
Leading Anti-Bias Early Childhood Programs – L. Derman-Sparks, D. LeeKeenon, J. Nimmo (2015)
No More Culturally Irrelevant Teaching – M. Souto-Manning, C. Lugo Llerena, J. Martell, A. Sals Maguire, A. Arce-Boardman (2018)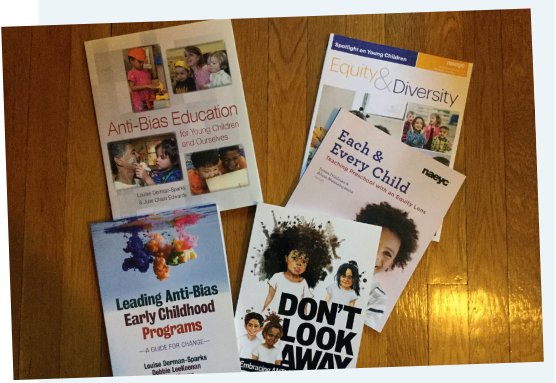 Educator Organizations and Resource Links