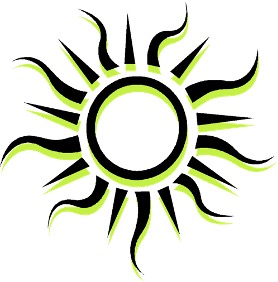 Some of the lessons that we expect children to learn simply by observation and experience are not easy for everyone. Social interactions are complicated, and children with challenges in communication or behavior often do not learn the skills necessary for success.
Creating simple stories can help children learn about and practice these skills. Stories can be written about any topic:
a child's difficulty sitting for circle time,
children showing private body parts,
someone who frequently bumps into other children, or
reminders about rules or behavioral expectations.
A social story can help a child understand social cues that are being missed, or learn about something new that might be a challenge.
Social stories should be short, based on a scene or activity that is familiar to the child, and include pictures. Illustrations can be simple drawings, pictures from the internet or photographs of the child and/or familiar settings.
Take the time to observe the child in the situation that will be addressed in the social story. Try to get an understanding of the child's perspective. Offer information that explains why certain behaviors are unacceptable. End with coaching about what IS acceptable, and a statement about trying to achieve that.
The text should have between 10 and 20 pages written in very clear, simple language and include many specifics:
Types of sentences to include:
A-Describe the who, what, where, why
"I go to preschool. I like lots of things there-building with blocks, going to the park, running really fast. Moving feels good-bumping feels really good."
B-Describe how things affect people and make them feel.
"Bumping other people's bodies can hurt them or make them feel mad."
C-Describe the acceptable action or activity.
"There are safe ways to bump-marching, bouncing on a trampoline or dancing."
CSEFEL (the Center for the Social and Emotional Foundations of Early Learning) suggests using 3-5 sentences from the first two types (A and B) for every one sentence from category C.
Each "acceptable activity" is a goal a child is working towards and the social story is one part of the teaching process. Making several copies of the social story is often useful. One can go home, one can be kept in the classroom library and one can go in a special place for the child.
Reference: "Scripted Stories for Social Situations-Tip Sheet" from the Center for the Social and Emotional Foundations of Early Learning (CSEFEL), "Promoting Social Emotional Competence" 10/03.